When it comes to selling a home, it should be obvious that you don't need to engage a real estate brokerage to make it happen. Despite the brokerage industry's perceived foothold on the market, there are more options than ever for homeowners to sell their homes while flying solo. Best of all, without needing to pay out thousands of dollars in commissions.
Suffice to say, there are more reasons than ever for homeowners to take the for sale by owner (FSBO) route, and all of them are good.
In this post, we'll go over some of the essential steps to selling your home yourself, while avoiding some of the classic pitfalls in doing so:

Step #1: Determine Your Home's Market Value
Before putting your home up for sale, this step is critical. For one thing, it will enable you to determine how your desired asking price will fare out in your local market. It also gives you options to determine where to price your home in comparison to similar competing homes in your area. While many FSBO homes may sell faster than the rest of the market, it's often because they're priced below their actual market value.
This means that the homeowner leaves quite a bit of money on the table, and that's typically unnecessary.
On the same token, some properties may take too long to sell because they're priced too high in comparison to the rest of the local market. By knowing the true market value of the home, it enables the homeowner to find the "sweet spot" in the price range. That enables you to position the home at the right price, thus boosting its chances of selling sooner than later.
The best way to assess the home's value is to invite a few agents to do what's called a "comparative market analysis" (CMA). Most local agents will do this for no charge in the effort of securing a home listing. However, it doesn't mean that you're obligated to list your home with an agent just because they ran a CMA on your home.
There are also some websites and apps that can provide a market value analysis. They usually do so based on recent/past selling prices for comparable homes in a local area. Just be aware that there's a good chance that the valuations they provide may not outdated or otherwise inaccurate.
In most cases, though it will cost some money, the best option is to hire a professional to complete a detailed home appraisal. This is the same process that banks and mortgage lenders use when determining whether a home's eligible for a loan.

Step #2: Prepare The Home For Sale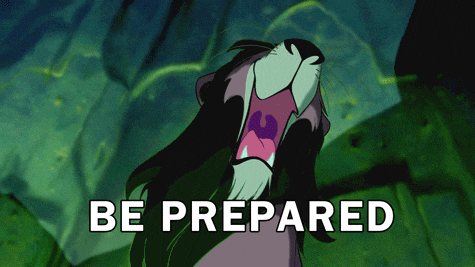 Before putting your home on the market in earnest, it's necessary to make some key preparations first.
For one thing, when it comes to preparing a home for sale, less is more. De-cluttering the home (as we covered in a previous article) [can go a long way in helping a home be more sell-able.
Also, be sure to take care of any necessary repairs/upgrades on the property as part of the preparation process.
To effectively complete this step, prepare a checklist. It should include all the items and issues that will need to be handled before putting the home up for sale.
As each one is resolved or completed, just check it off the list. Once everything is checked off, you should be ready to take the next steps.
Step #3: Prepare A Marketing Plan
While any plan that you come up with doesn't need to be complicated, it should be concise and thorough.
Make sure to cover all of the bases. Start with preparing for pro-quality photos of the exterior as well as each room. detailed specifications, and dimensions of the home, as well as floor plans. Also, ensure that you have adequate information prepared that any prospective home buyer will want to have when checking out the home.
You'll also want to consider how you're going to showcase the home online. While having a stand-alone website is usually the best option, there are other ways to showcase the home including free platforms such as Facebook and Craigslist. Other (mostly paid) platforms that can help promote and showcase your home include sites such as Zillow, Redfin, and Trulia, among others.
Another good thing to do is ensure that you have a well-written and concise property description. It should focus on its most attractive features and what will make it stand out of the crowd.
Since you're not going to be utilizing the services of a realtor, expect to put in some significant time and effort into marketing and advertising activities leading up to the sale. If you do things right, the time (and money) you spend on them should end up being dramatically lower than what you would have paid in broker commissions.
Another good idea: Prepare a well-designed campaign of brochures, flyers, and outdoor signage to promote the home sale. A detailed and informative brochure will also help better inform prospective buyers while saving you tons of time on inquiries and answering questions.

Step #4: Have A Strategy For Final Negotiation and Closing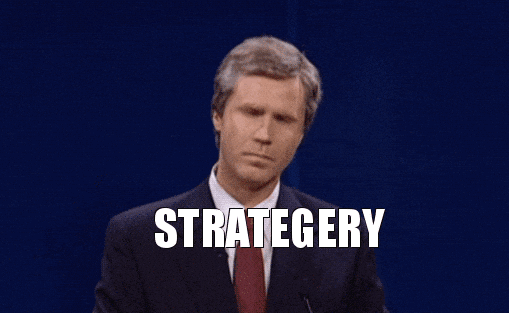 When agents are involved in a transaction, they typically handle the negotiation and closing on behalf of the seller. Since a FSBO deal doesn't typically involve a real estate agent (at least on the seller's side), you will be responsible to handle these tasks. So having a keen strategy in place can help big time.
If you don't consider yourself much of a savvy negotiator, learn and practice some basic negotiation skills. They may come in handy when trying to get the best possible price out of a serious and motivated buyer.
You'll also want to have a title company and closing agent lined up and in place to handle the escrow process and closing. They'll make sure that everything is in order during escrow, to ensure a clean closing on time. Note that in some cases the buyer may have a preferred title company or agent in mind. Be prepared to negotiate and discuss that as well, if needed.

Wrap-Up
Selling your property without the involvement of real estate agents is quite possible and can save you thousands of dollars in lost equity due to paying a commission. However, it's important to understand that these basic steps (and more) need to be covered effectively for the home sale process to run smoothly. With a bit of preparation, work, and effort, you should reap many benefits while sticking more money in your bank account.
Lay out a workable plan, set key goals, and follow through on each of them as you go through the entire home-selling process. With the right preparation, it's perfectly feasible to do everything the right way to land the right buyer, and on the first try. All it takes is following these steps and getting the right kind of help whenever you need it.